...10
more days until it is...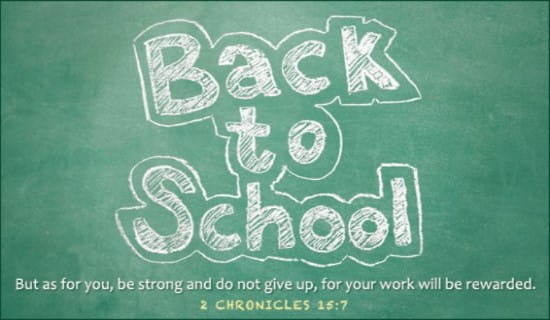 WHOOP! WHOOP!
To help your Jr. Cougar and you get off to a super start this year, please plan to attend our our Back To School Night and Family Picnic next Thursday evening, 8/23/18! The fun, fellowship, food, and JOY begin with a Chick-fil-A or "pack a picnic" picnic dinner at
5:45 pm followed by an informational meeting at 7 pm. During the meeting our Jr. Cougars will be able to visit with their teachers in their classrooms. For more detailed information about this exciting evening, click the link below:
https://www.conestogachristian.net/back-to-school-night-2018
Along with fun, food, and fellowship as well as a bit of important information too, you can also plan to bring along the school supplies for your Jr. Cougar. Our 2018/19 Supply Lists have been lovingly prepared by your child's teacher and can be found by:
-Clicking on the RESOURCES tab at the top of the page.
-Then clicking CURRENT FAMILIES in the drop-down menu
OR by clicking this link:
A New and Friendly Face and Heart
to Welcome to
Our CCS Family!
Hello Conestoga Christian School friends and families!
I am so excited to be your school counselor this year through Lancaster Lebanon IU 13. I recently moved here from VT to be closer to family. I have spent the last 13 years in education, 9 of which were middle and high school family and consumer science, and 4 as an elementary school counselor. I believe social and emotional learning is a key foundation for personal and academic success. As your counselor I am here to help students problem solve and find strategies that will best support them in navigating the ups and downs of their days at school. I am available to all students and will provide support through classroom lessons, individual discussions, and small groups. Please note that school counselors do not provide therapeutic or mental health counseling. I am happy to provide your family with resources in the community for any counseling needs beyond my limits. I look forward to serving your school and community.
Here's to a great year!
-Denny McCullough
I hope you can enJOY counting down the final days of summer
until the First Day of School! I know I am! :)
Thank you for allowing CCS to partner with the Lord and you
to share this part of your child's journey
in growing spiritually, academically, socially, emotionally, and physically.