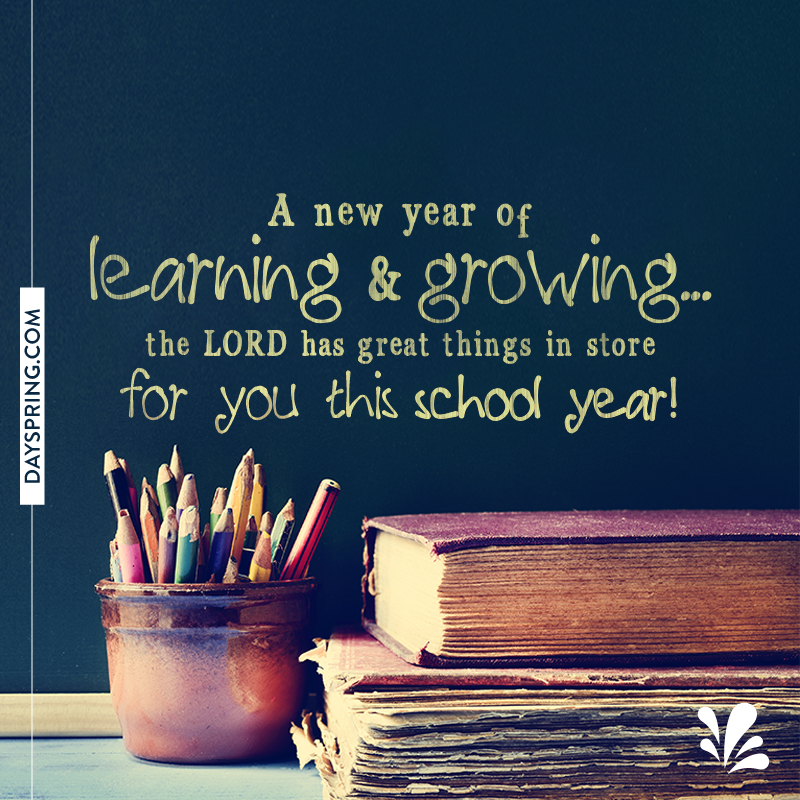 Cougars (and Jr. Cougars) for Conroe!
This is what our upstairs hallway in the elementary abode has looked like for over two weeks now! Whoop! Whoop! Our hallways and classrooms are overflowing with book bags, lunch boxes, pencils, paper, rulers, markers, notebooks, and the list goes on and on! These pictures represent the hearts, hands, and feet across our CCS campus who are are sharing and shining the love and light of Jesus with the precious students of Conroe, Texas. This afternoon, high school and middle school students and our fifth graders spent the the last period of the school day putting together and packing boxes of school supplies in preparation for them to be shipped out sometime next week. T
hank you for partnering with Mr. and Mrs. Greenly and CCS to be the hands and feet of Jesus in Texas with Cougars (and Jr. Cougars) for

Conroe

! Whoop! Whoop!
"Share with the Lord's people who are in need."
Romans 12:13
A NEW Face...
NEW IU Reading and Math Specialist
As in previous years, CCS continues to partner with IU13 for support and encouragement for our students in reading and math. The NEW school year brings us our NEW reading and math specialist,
Mrs. Patti Latimer.
Over the last few weeks she has been meeting our Jr. Cougars and working on the beginning-of-the-year reading and math assessments with them.
We welcome Mrs. Latimer with a Whoop! Whoop!
Hi! My name is Patti Latimer. I am a reading/math specialist for the IU13. I am so happy to join the wonderful team at Conestoga Christian.
My husband, Ken, and I live in Manheim. We have three children and three grandchildren who keep us very busy and very happy. In my spare time I love to read and garden. Our family worships at LCBC in Manheim.
A NEW Program and A NEW Face
In addition to our reading and math specialist, this year CCS is partnering with IU13 in a NEW way too. We are piloting the IU Counseling Program one day a week (Thursdays) to see if it is a "good fit" support for our elementary program, our Jr. Cougars, and their families! We welcome Mrs. Elizabeth Valdez as our new Elementary (Jr. Cougar) Counselor. Over the last two weeks she has been busy making her NEW office (outside Mrs. Brenner's office) her CCS home. She has also been making her rounds in classrooms to introduce herself to our Jr. Cougars and share a bit about her role with them. We welcome Mrs. Valdez with a Whoop! Whoop!
Hello! My name is Elizabeth Valdez, and it is with great excitement that I introduce myself to you as your child's new IU13 School Counselor! I will be in Conestoga Christian School on Thursdays each week, during normal school hours.
I am new to IU13 but am no stranger to working with and supporting children and their families. I come to you with close to 20 years of experience in working with children in school settings and love collaborating with teachers and school staff to ensure environments are created where students can feel safe and experience great success for themselves. I graduated with a Masters of Education from Lynchburg College in Lynchburg, Virginia, with a degree in Community and School Counseling. I hold my National Counseling Certificate from the National Board of Certified Counselors and am a Licensed Professional Counselor. I am also certified by the state of Pennsylvania as a School Counselor for pre-K to 12th grade students.
Personally, I live in Manheim with my husband, Gustavo, and our 3 daughters (12 year old in 7th grade, 8 year old in 3rd grade, and 5 year old in kindergarten). My husband is a contractual Spanish translator and works with several school districts in Lancaster and Lebanon Counties (including a few close by in ELANCO). He and I also are full time in the ministry with his family in Guatemala. We serve as Communication Liaisons and Group Coordinators for Kairos Ministries Guatemala. Though he will travel there alone throughout the year with different work teams, we travel there together as a family during the summer, when we spend 9 weeks there with medical and work teams. We love spending time together as a family and have our Friday Family Pizza Movie Nights weekly and enjoy being active and outside.
I welcome the opportunity to get to know you all better and am here to answer any questions you may have about my role as the IU13 School Counselor or to listen to any concerns you may have for your child. I am easily accessible by calling the school at 610-286-0353 ext. 411, or you may also try contacting me by calling 717-947-1565. You can also reach me via email which is
elizabeth_valdez@iu13.org
I look forward to a great year of serving and supporting you and your child!
With Hope –
Elizabeth J. T. Valdez, M.Ed., N.C.C., L.P.C.
IU13 School Counselor for Conestoga Christian School
As seen in the Cougar Update:
It's CCS Chicken BBQ time! Ticket packets will be sent home with students on Monday, September 25. The barbecue will be held on Friday, October 20, from 11:00 AM to 7:00 PM. Advanced ticket costs are $9.00 for a complete dinner (a half chicken, applesauce, roll and butter, chips, whoopie pie, and a drink choice of water or lemonade) and $5.50 for half chicken. After Monday, October 9, all dinner tickets will be $10.00. (Half chicken price remains the same.)
Each family is given 8 dinner tickets and 1 half-chicken only ticket to sell. For each 10 dinner tickets sold, one FREE dinner ticket may be requested. All money for tickets sold, as well as any unsold tickets, must be returned to the school office by Monday, October 16.
Be sure to check your child's backpack on Monday for those tickets, and share the deliciousness with everyone you know: neighbors, co-workers, family, and friends. *PLEASE READ the NEON ORANGE letter that will be attached to the ticket envelope. This letter is full of important information and some new changes for this year. Questions? Call Jill Earnest at 610.913.0052.
Thank you for allowing CCS to partner with the Lord and you
to share this part of your child's journey
in growing spiritually, academically, socially, emotionally, and physically.